!Converted with LaTeX2HTML 95.1 (Fri Jan 20 1995) by Nikos Drakos (nikos@cbl.leeds.ac.uk), CBLU, University of Leeds >
---



Next:
Figure 4
Up:
Table of Contents
Previous:
Figure 2
---
Figure 3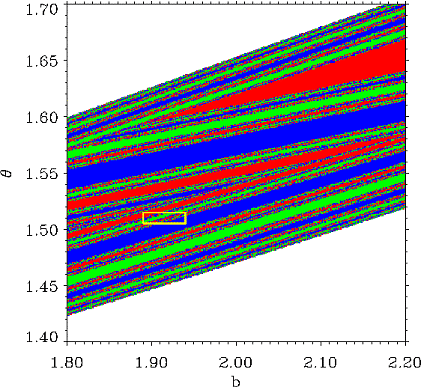 (a) Exit basins for the three-disk system. The initial condition is colored red if it leaves through exit I, green if exit II, and blue if exit III. White corresponds to trajectories that never enters the scattering region.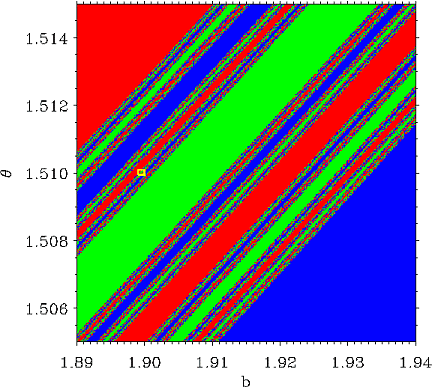 (b) Magnification of the area enclosed in the yellow rectangle in (a).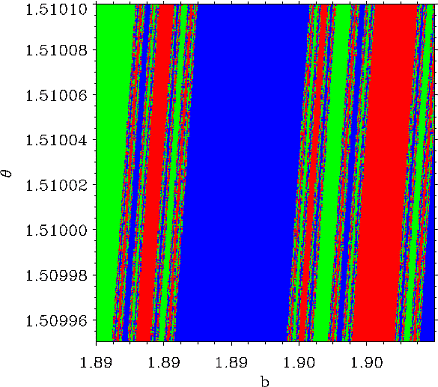 (c) Another magnification showing the clustering of three colors near the boundary.
---



Next:
Figure 4
Up:
Table of Contents
Previous:
Figure 2
---

Chaos at Maryland Home Page