!Converted with LaTeX2HTML 95.1 (Fri Jan 20 1995) by Nikos Drakos (nikos@cbl.leeds.ac.uk), CBLU, University of Leeds >
---



Next:
About this document
Up:
Table of Contents
Previous:
Figure 11
---
Figure 12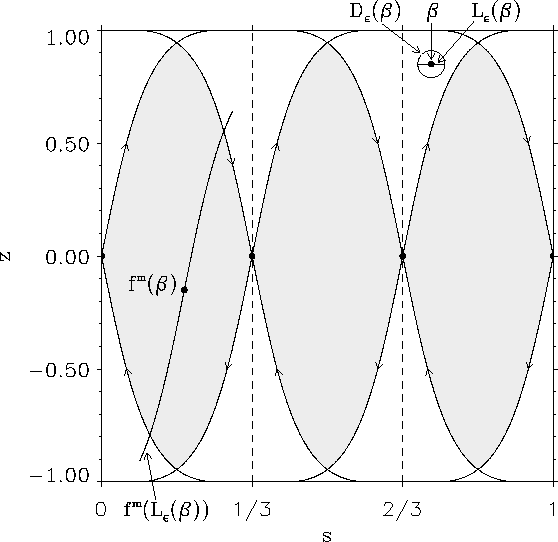 The shaded region in the picture is bounded by the stable and unstable manifold segments of the fixed points and contains the invariant set. Let

denote a boundary point that is not on the stable manifold of any of the fixed points. D

(

) is a small disk of radius

centered at

, and L

(

) is a horizontal line segment through

contained in D

(

). For a sufficient number of iterates m, fm(L

(

)) will cross segments of the stable manifold bounding the shaded region.
---



Next:
About this document
Up:
Table of Contents
Previous:
Figure 11
---

Chaos at Maryland Home Page